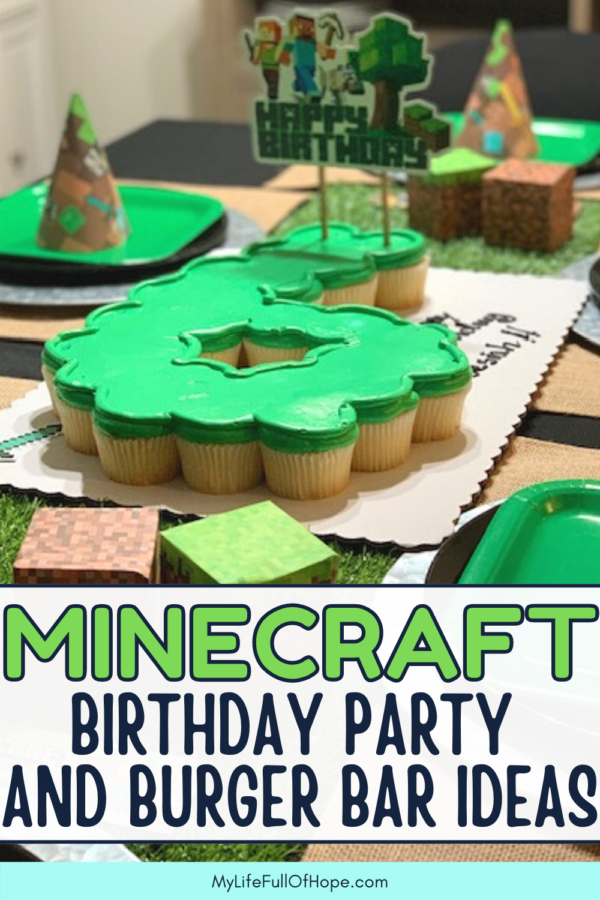 My youngest son loves everything about building and creating anything with his hands. My husband and I are nurturing the future engineer in him or whatever he chooses to do in his life. If your child loves to build like ours, of course, that means that he is fascinated with the world of Minecraft. When he turned 6 years old last year, I did my best to create that for him in the midst of a pandemic.
Now that he was finally in school. I wanted him to share the day with some of his classmates. The party turned out nicely with just our household. He was mesmerized by all of the blocks and cubes within his party resembling Minecraft.
If you would like for others to celebrate with your little or big one on their special day. Drive by birthday celebrations are all the rave now during the pandemic. Also possible Zoom birthday pop-ups or party from classmates, friends and/or family.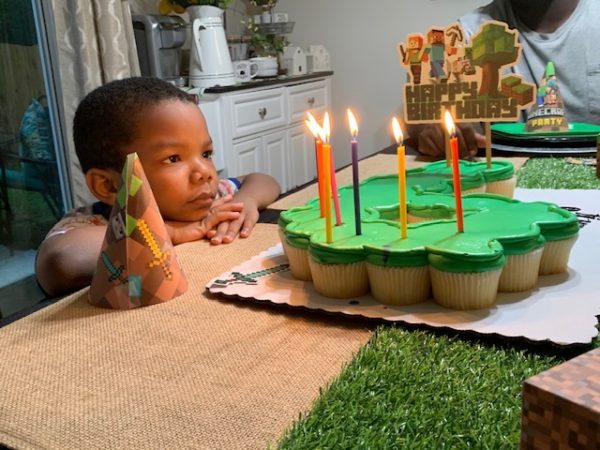 I decided to figure out something for my youngest birthday at the last minute. Maybe a week or two before but it came all together nicely. I like to use pintables they are fun and budget friendly.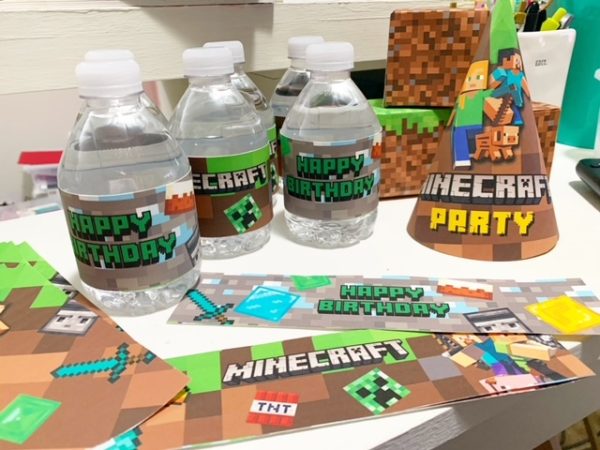 I really enjoy searching the internet for party printables for whatever theme party I may be having at the minute. Using printables is great to save on money instead of purchasing a lot of different party decor. Finding the free printables are even better!
I found some of these Minecraft printables on Catch My Party by Printabelle.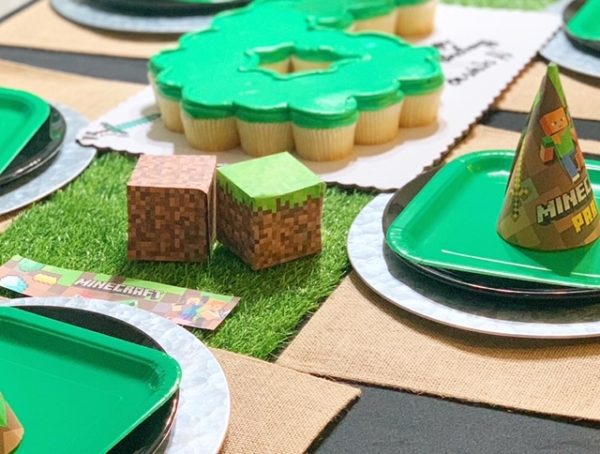 I always start with what I have already in my home. Try looking around for decorations, plates, cups, placemats, chargers, runners or etc. that will currently go with the theme.
With this Minecraft birthday party tablescape I had the tablecloth, placemat (Target Bullseye Playground), charger (Dollar General), black plates (Dollar Tree), green square plates (Dollar Tree) already on hand. I love that the square green plates they tie right in with the Minecraft theme.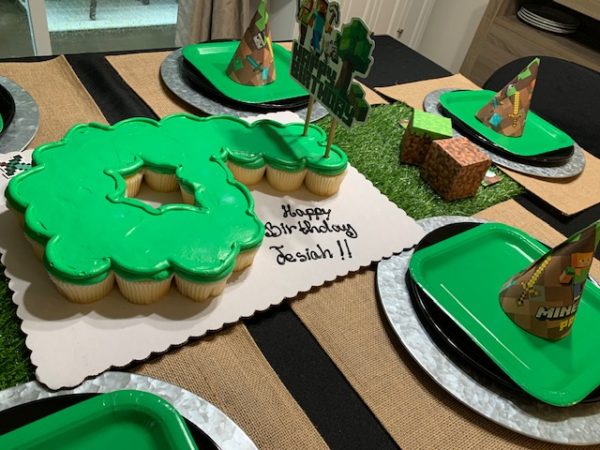 The blog post contains affiliate links, meaning if you use them it is no extra cost to you. It helps support my blog and family.
Depending on the birthday party I may go all out or make it simple but adding some simple touches. His cake was purchased from Walmart by special order. I can't quite remember why I was not able to get him a Minecraft cake, so what I did was purchase a cake topper from Amazon (this one is similar not the same).
I thought having a grass runner would be different and neat to use for this theme.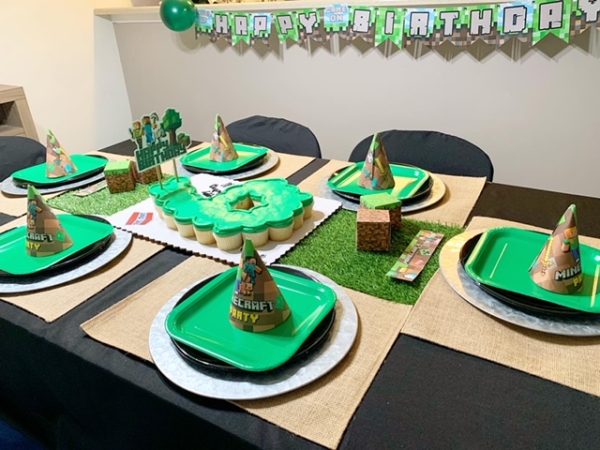 I was able to find these Minecraft cubes from Minecraftprintables.com we had a blast putting them together with each other.
I like how the Minecraft Banner from Amazon ties in with the party table.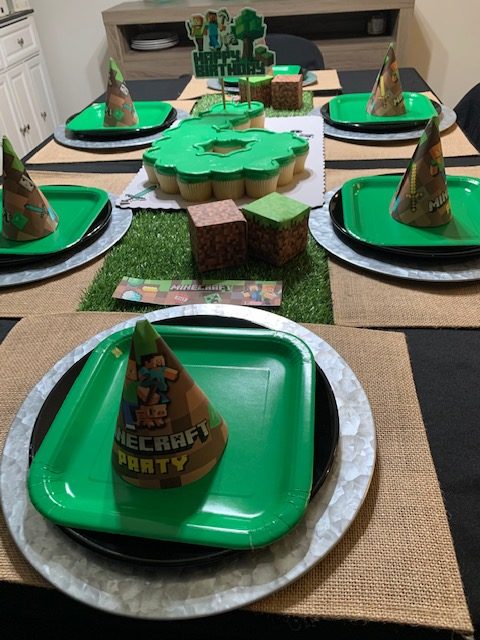 Burger Bar
This burger bar was a hit in our house! Everyone loved it!!
I always found it fun to make some sort of bar or buffet style for whatever party or celebration that we are having. The family loves creating and making their own creations and I enjoy watching them.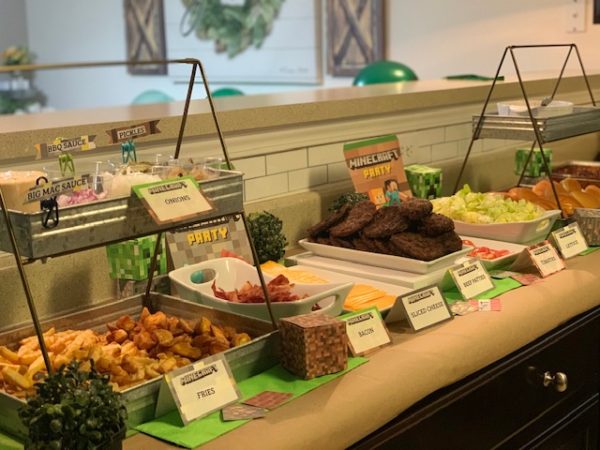 When it is someones birthday I like to ask them what would they like to have. My youngest loves burgers, so I knew a burger bar would be perfect.
To make it easier I purchased the patties already pre-pattied. I normally seasoned them with onion, garlic powder and minced onions. Placing them on the grill made them super yummy.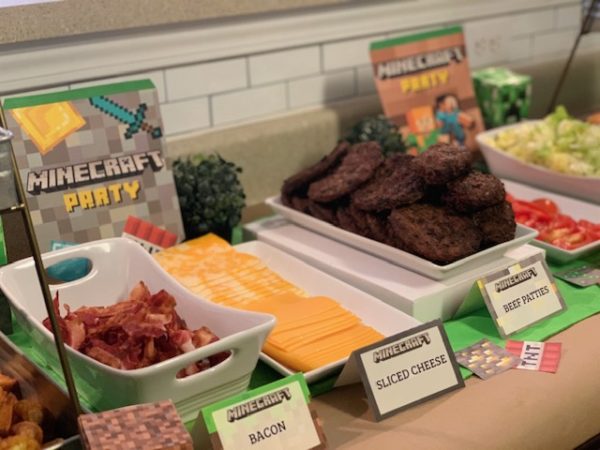 The items that we had on the birthday burger bar:
Lettuce
Tomatoes
Onion (Yellow & Purple)
Bacon
Sliced Cheese (Choose your favorite)
Pickles
Big Mac Sauce (This family raved about this! New family favorite!)
BBQ sauce
Mustard
Ketchup
Mayo
Chili
Coleslaw
Regualr and Brioche hamburger buns
French Fries (pick your favorite and warm them up in the air fryer, fresh as new).
Baked Beans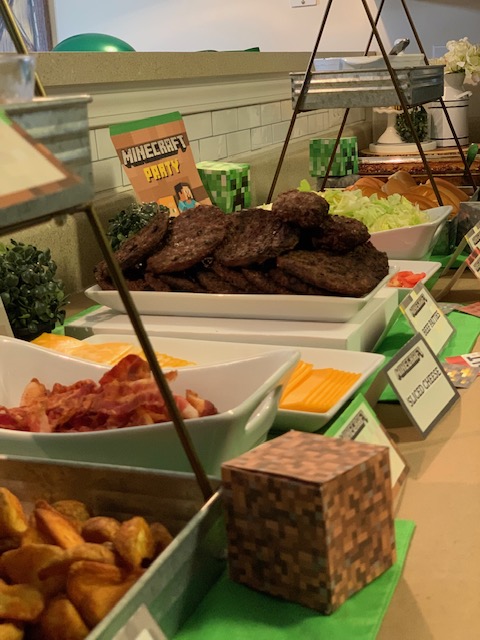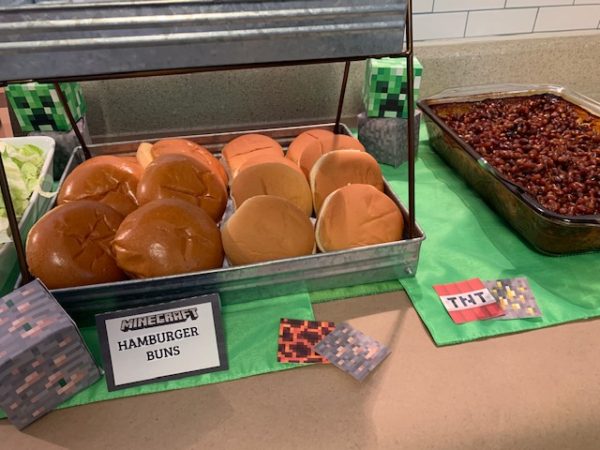 Creating food label tents, menu boards are super fun! I know it obvious what it is by looking at the food but my family always find it always fun.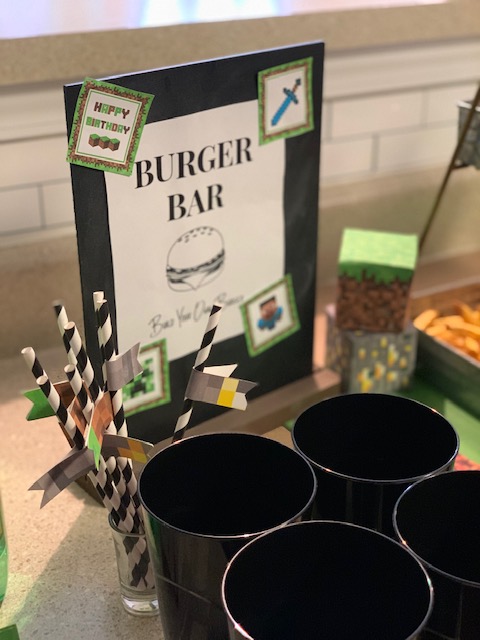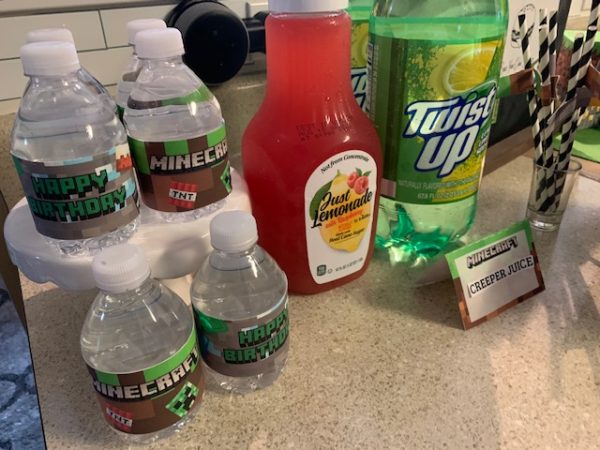 By the time I finish decorating and searching for ideas on the internet. I knew a lot more about Minecraft, creepers, wither storms, villagers, and more. Which also give more conversations with my little one about all things Minecraft and fun little cutting projects together.